[In Development] Seeds of Dreams
Happy New Year from the Seeds of Dreams development team! I can't believe it's been almost six months since we released the demo. This is just a quick post to update players on some of the progress that's been made in development since then.
I've recently finished writing the rest of the game's common route, in which the protagonist has several more opportunities to get to know their new friends and potential love interests before the story branches further. The script has roughly doubled in length from the demo at this point, and the new second half of the common route involves hearing a local legend from Liksi, learning about Aure's favourite band, preparing for a festival with Harvey, and possibly finding an old hidden porn stash with Lucien! I'll be turning my focus back to programming next in order to implement all those new scenes, as well as do some general polishing in response to feedback from testers of the demo.
The sprite artist artsybarrels is also working on some updates to the characters! I've included her sketch of the protagonist for a preview of what's to come. I'm really looking forward to seeing how the rest of the designs develop as we continue putting this project together.
If you want to stay up to date on Seeds of Dreams as well as my other writing projects, you can also follow me on twitter, and check out my summary of all the writing I did in 2021. Thanks for reading!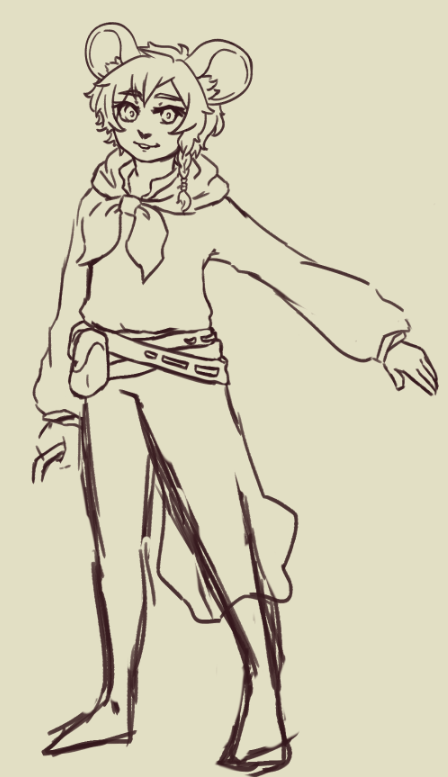 Get [In Development] Seeds of Dreams